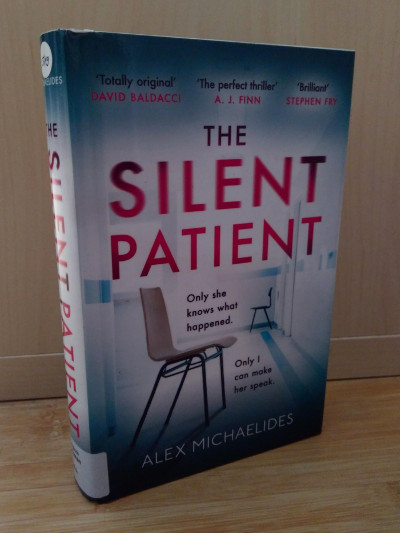 The Silent Patient by Alex Michaelides
June 17, 2019
I rarely read bestselling or hot new novels, but for some reason, I decided to read The Silent Patient by Alex Michaelides, which is the talk of the day right now.
The premise of the book is this: Alicia Berenson kills her husband and doesn't speak a word anymore. Consequently, she is admitted to a psychiatric hospital, where she continues her silence for six years – nobody knows or understands why she did what she did or why she refuses to talk about it. Enter Theo Faber, psycho-therapist with a bucket full of problems of his own, who has made it his mission to get her to communicate again and "help" her.
We get to know Alicia through Theo, through people who used to be close (or not so close) to her, and through her own diary entries. On the very first pages of the book, Alicia introduces her diary as a place for herself to only write about the good things, which left me wondering for the remainder of the entries what she is leaving out of the narrative.
Theo's counselling sessions with Alicia, the silent one, are marked by
countertransference
, a concept which describes the emotions that the patient evokes in the psycho-therapists, including all kinds of emotional entanglement.
What ensues is a twist-and-turn portrait of a troubled psychiatrist, a troubled patient, and their respective pasts. Or wait – this is what everyone says (about how many twists and turns there are) but in my opinion, there really was only one major twist. I wouldn't really call the rest of the developments, in which we find out more about the characters' past and relationships, twists.
The Silent Patient left me guessing throughout, and accusing pretty much every character to be involved in the murder, so it was definitely fun (and maybe some day I'll write about all my wrong theories). However, I found the book a bit *too* constructed in its story and the characters.
Author: Alex Michaelides
Title: The Silent Patient
Published: 2019

You May Also Like
November 24, 2020
September 7, 2019
July 27, 2019