The Testaments // Margaret Atwood
February 9, 2020
The TV-ey sequel to The Handmaid's Tale
Over my Christmas and New Year's vacation, I watched all three seasons of The Handmaid's Tale and my loving partner decided to support my new obsession by giving me The Testaments for Christmas. I read The Handmaid's Tale a few years ago (when it hadn't attained hipness through the TV show yet) and loved it (a lot more than the TV show), so of course I wanted to read The Testaments.
First things first: it is not as good as The Handmaid's Tale. The story is lacking the desperation, the intimate feeling, and the seclusion of the first book.
The Testaments is set years after The Handmaid's Tale and written from three different perspectives – Aunt Lydia's, and two teenage girls', one from Gilead and one from Canada. The story is quite YA-like and the book, while having inconsistencies with the TV show, feels too much inspired by the format of TV – i.e. action-driven, descriptive, and generally not as fascinating as the first book. This reminds me of what happened with the action scenes in the Harry Potter books after the first movie came out.
This is especially true for the parts from the two girls' perspectives – Aunt Lydia's parts are the best thing about the book, although some of what she says is difficult to believe when considering the Aunt Lydia from the first book. Is Aunt Lydia not telling the truth? Did Offred exaggerate? I guess we're as much interpreting what we want into this story as are the historians studying Gilead.
We get to know a little bit more about how Gilead works, especially about the system of Aunts, how they are educated and how they work. Additionally, through Aunt Lydia's account, more light is shed on the early days of Gilead and how aunts were recruited at first. But these are just little spotlights, and the bigger picture of Gilead remains unclear – maybe this is intentional though, since women – even those who have the status of an aunt – probably wouldn't know much about the inner (and outer) workings of Gilead.
If the producers of the TV show want to stay true to the second book (and I think I read somewhere that they do), Atwood has given them a task that seems everything but easy for a show that seems to become more and more standard TV. With the future laid out as in The Testaments, the TV Handmaid's Tale is bound to have a non-standard, probably not very satisfying ending.
---
Title: The Testaments
Author: Margaret Atwood
First published: 2019
You May Also Like
May 24, 2019
May 28, 2019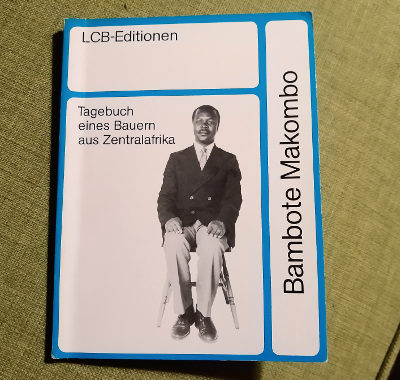 November 27, 2020